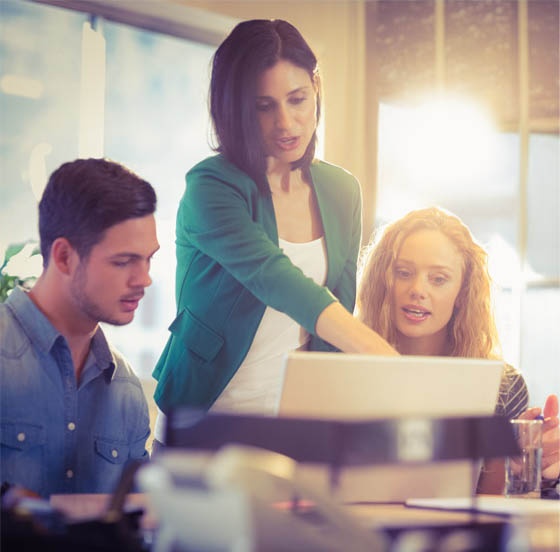 Start writing your own success story...
Contact us
"THOMASNET.com gave us exposure to clients around the country – opportunities that we wouldn't have had access to on our own."
JONCO:
A THOMASNET.com Success Story
Jonco was founded in 1980 as a small contract packaging and converting services company. In the mid-2000s, they changed their focus and their business model, purchasing new capital equipment that would allow them to deliver custom manufacturing services to new customers in a broad array of industries. The only problem was they didn't have a way to connect to those customers. In fact, the company didn't have a single salesperson.
Seeking a way to increase sales without increasing their salesforce, in 2009, they started advertising on the THOMASNET.com supplier discovery platform. The results have been tremendous. The company receives 5-6 leads through the platform every day, and they have won contracts with an impressive list of clients that includes:
GE
Harley-Davidson
Johnson Controls
John Deere
Snap-on Tools
While these represent large, established businesses, Jonco also helps small shops and companies get off the ground.
Putting A New Company On The Map
Jesse Darley and Steve Latham are two engineers from Madison, Wisconsin who dreamed about owning their own business, one that delighted customers and themselves. Jesse's 6-year-old son, Jasper, provided the inspiration.
Jasper collected caps from soda and beer bottles at family cookouts and dinner parties. He got tired of lugging around his Ziploc® bag and wanted a better way to display his collection. Jesse used a laser cutter and a block of wood to create a map of the state of Wisconsin with slots for Jasper's caps. Jasper loved it, and so did everyone who saw the map. Jesse and Steve recognized that they had a new business on their hands, and Beer Cap Maps was officially born.
However, they understood that Jesse's laser cutter wasn't going to cut it, so they went about finding a partner who could help them grow and scale. Leveraging THOMASNET.com's powerful and proprietary searching capabilities, Jesse and Steve were able to find suppliers who met their very unique and specific criteria. One of those suppliers was Jonco.
Jonco handled everything – laser cutting, finishing and shipment. They've also helped Beer Cap Maps diversify their product line to include metal products as well. Today, Beer Cap Maps sells direct to customers and through a growing ring of retail partners.
Expanding Across The Map
Just like Jonco helped Beer Cap Maps grow, so too has THOMASNET.com helped Jonco. Suzanne O'Connell, THOMASNET.com Sales Representative, works closely with Jonco leadership, delving into data to identify new opportunities and potential customers.
In fact, this consultative approach recently led to another significant new client acquisition. Jonco purchased a machine to mark company tools with part numbers and logos, and they wanted to increase capacity of the machine beyond internal work. They collaborated with Suzanne to market this new capability on THOMASNET.com and, within a few months, they acquired an automotive customer who will generate up to $650,000 in new business!
"THOMASNET.com has allowed us to exponentially grow sales without growing our sales force. Our presence on the platform has been instrumental in our success."