Reach industry's most active and qualified buying audience for just $49 per month.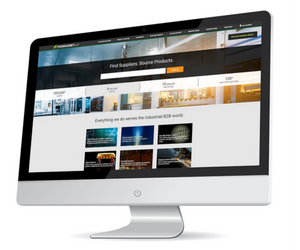 Loading Subscription Form...
Your Enhanced Listing delivers:
Exposure: You get a detailed Company Profile for your business and offerings




Enhanced Lead Generation: Your profile will include a prominent RFI button to generate/capture quality leads (not available in free listings)




Positioning: You'll get enhanced placement in search results within the product/service categories that matter to your business (priority placement over all free listings)




Branding Opportunities: Have your logo prominently displayed on your Company Profile and get a branded display ad to drive traffic to your website




Relevant Categorization: We'll place and promote your various offerings within our smart classification system of over 60,000 industrial products & services




ROI Measurement: You'll have access to real-time, actionable performance data on your program's performance via leading edge reporting tools




Support: Our editorial team will write accurate, relevant content on your company to establish your Company Profile and category listings




Control: You'll be able to add a huge amount of detailed information on your business, products and services through your personal and powerful Client Center dashboard (content including photos, videos, white papers, line cards, spec sheets and more)




Insight: You'll receive a free Supplier Evaluation & Risk Report on your company, to see what prospective customers learn when they evaluate the financial/operational strength of your business (a $79.95 value)
Contact Us.