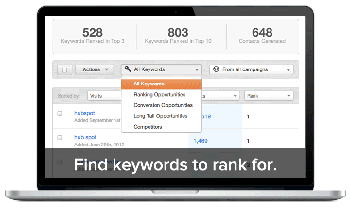 Maximize your marketing efforts and start saving time. No more switching between platforms in an attempt to cobble together the ROI of your efforts. Get started today by setting up your free 30 day HubSpot trial. This will allow you to:
Create a baseline for important Key Performance Indicators like traffic to your site through SEO, Social Media, and blogging
Compare Organic Search rankings against competitors and get suggestions for targeting
Determine your best performing pages for user conversion
Track user activity and provide deeper lead intelligence
This data will provide a much clearer picture of your current marketing efforts and allow for effective goal setting and targeting. Armed with this roadmap you can start on your way to generating more leads and business from your marketing efforts!