Triple-Digit Increase in Leads and Sales Revenue for a Manufacturer
Corrugated Metals, Inc. is a roll forming manufacturer focusing on products for the construction, equipment, transportation and defense industries. They provide both stock shapes and custom roll formed profiles in a variety of material thicknesses and pre painted finishes.
Company Goals:
Increase quality leads for sales team
Increase sales revenue
Target opportunities from a specific industry for long term sales potential
Redesign the website to bring design and UX up to date and increase engagement
Have accurate representation for all products online
Maintain and Increase SEO
Before and After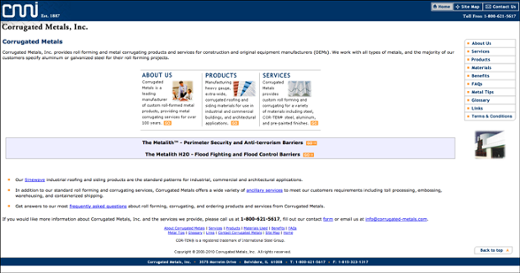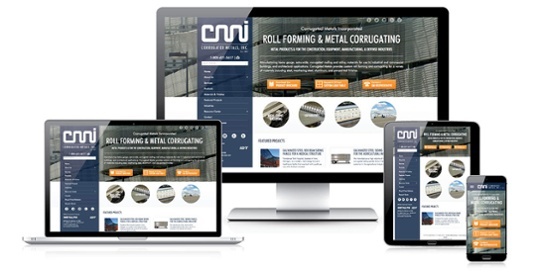 Company Results:
These metrics resulted in an increase of 321% in quote value out to quality customers.
Through specific persona targeting and nurturing the THOMASNET RPM team generated a potential million dollar per year opportunity in the targeted industry with possibility for 20 years of recurring sales.
A new responsive website was designed and coded that displays optimally on all devices. This updated look and additional content helped generate the increase in leads through a stronger user experience.
"

We set a record for quotes in Q1, increasing them by 197% over the previous year. The average value of quotes has grown. We have received orders in the same day. The sales team can't believe how many good opportunities they have now. Participating in the Thomas program has changed the way I market my business."
– Ken Carlton, Executive Vice President Corrugated Metals