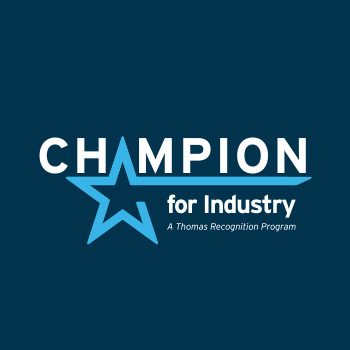 We're Searching For Champions For Industry
Manufacturing is the backbone of the American economy. Champions are the backbone of manufacturing.
The manufacturing industry continues to be among the most innovative, advanced, productive, and successful sectors of any across the world. But that doesn't happen by accident — it's the result of some incredibly talented and driven leaders who go above and beyond every day.
At Thomas, we're recognizing the achievements of these amazing manufacturing professionals through the Thomas Champion For Industry Recognition Program — and we need your help!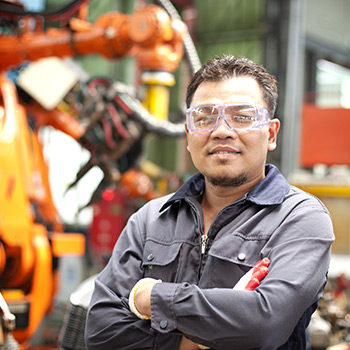 What Does It Take To Be A Champion?
A champion is someone who drives success not just for themselves, but for their colleagues, their companies, and the industry overall. And while there are many ways to be a Champion, these are some of the specific accomplishments we're looking for:
Driving Company Growth
Innovating in the Areas of Product, Process, and Technology
Fostering a Superior Workplace Environment
Providing Outstanding Support & Motivation to Employees
Demonstrating Thought Leadership
In 2020 we'll be recognizing a class of 4 individuals. Every quarter, we'll feature a new Champion. If your nominee is selected, in addition to the well-deserved recognition, they'll also receive extensive press coverage and personal branding opportunities. Fill out the form below and submit your nomination now!