Industrial companies seem to have unlimited options for digital marketing these days — but more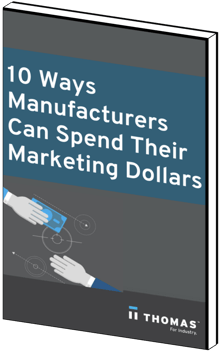 often than not, their budget is constrained, and they simply do the bare minimum to get by.
If you have some room in your budget, you could try 30 different platforms and hundreds of tactics to generate leads, but it's important to be smart with what you've got to work with.
Start planning the best way to utilize your marketing spend by taking a look at our free eBook — it will help you:
Understand the scope of cost against what will be most effective.
Take a look at what technology can help your marketing be most efficient.
Evaluate what's worth your time, energy, and money.