The sourcing trends that reshaped the supply chain in 2018.
_________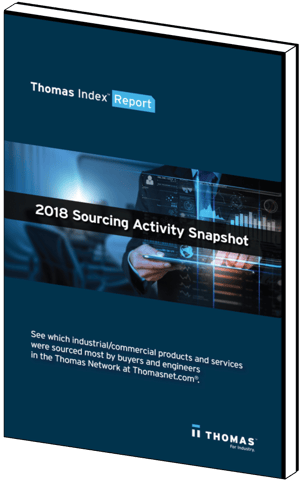 The Thomas Network at Thomasnet.com is industry's largest and most active buying community. Every two seconds, a buyer or engineer logs on to source products and find new suppliers.
Our new eBook takes a look back at the sourcing trends that dominated 2018, and that will continue to impact buyers and suppliers in the year ahead.
The 2018 Sourcing Activity Snapshot will show you:
The top 20 Product categories buyers are looking for at Thomasnet.com
The top 20 Service categories being sourced on our platform
The 20 categories that saw the biggest increase in sourcing in 2018 compared to 2017
Download your free copy now.