Review Trend Data to See What Procurement Professionals Were Sourcing on Thomasnet.com®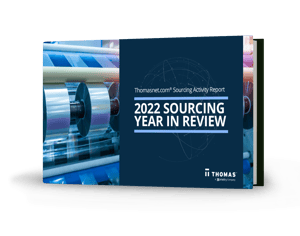 In this special edition of our sourcing report we take a wide view of what buyers and engineers were searching for over the entire year of 2022.
With this data we can discover long-term trends across our 70,000 industrial categories that might show where our top industries are heading in 2023!
2023 is going to be a big year for industrial sourcing. Download our 2022 Sourcing Year in Review today to get the context you need and stay ahead of the game.