Learn The Lead Generation Secrets Of Manufacturers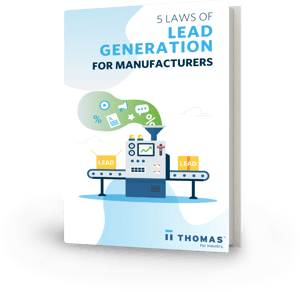 Many manufacturers rely on just their website or phone number to attract and manage leads. This is a mistake.
A website is simply no longer enough: rich, omni-channel experiences are delivering competitive advantages for B2B businesses, and you might be missing out.
This special guide features the five secrets of lead generation that the smartest OEMs and industrial manufacturers live by.
Inside the guide, you'll learn:
The most sought-after content for engineers and procurement personnel
The most effective channels for lead generation
How leading technology manufacturers are increasing sales
Fill out the form to access your copy of this exclusive guide.