Stop wasting resources on product data management.
_________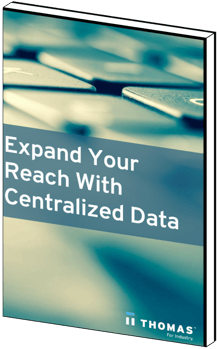 For a manufacturer, having the most useful data at one's disposal is paramount.
Manufacturers rely on their product data for engineering, marketing and sales purposes. In addition, product data is a major component for delivering top customer service and satisfaction in all sales channels.
Why, then, is supplier product data mismanaged?
This whitepaper will cover:
Traditional supplier product data management
The challenges manufacturers face from decentralzed product data
Solutions and opportunities available from centralized product data