See how we helped CGR Products boost leads through web design and inbound marketing.
____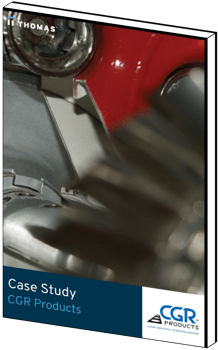 Products uses precision cutting and fabrication to transform materials into gaskets, seals, rings, and other high-quality engineered components. They needed to attract more of their target customers — specifically large OEMs.
However, tradeshows and traditional advertising proved costly and innefective. That's why CGR teamed up with Results-Powered Marketing. Leveraging our digital marketing expertise, we created a more user-friendly website packed with helpful content for their visitors. Even better, we helped the company generate more than $4 million in quotes in just one year.
In this case study, you'll learn:
How we increased lead generation by 280% percent month over month
The way that inbound marketing puts you in front of customers
How we helped the company be more responsive to new business opportunities