Learn how content marketing builds brands and grows businesses.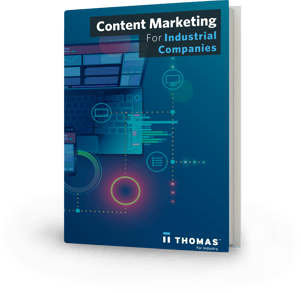 Today's industrial buyers are in full control of the sales cycle. They're researching, evaluating, and shortlisting suppliers without ever picking up the phone or interacting with a salesperson.
So what are they basing their decisions on? Your content.
Content marketing is your way to reach buying decision makers on their time, build trust, and elevate your company over your competition.
Our eBook, Content Marketing For Industrial Companies, can show you how content marketing works.
Get an introduction to content marketing
See how content marketing can strengthen your manufacturing brand
Learn what industrial buyers are looking for online
Discover how content marketing addresses the who, the what, the when, and the why of industrial buying
Learn about the different types of content that should be part of your strategy
Want to learn more about how content marketing works and how you can leverage it to grow your business? Fill out the form to get your copy of this valuable eBook now.