The future of manufacturing is here.
Are you ready for it?
_________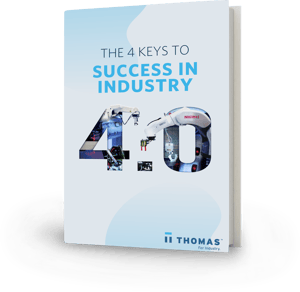 With an emphasis on digitization and data, Industry 4.0 has changed the way manufacturing does business. However, with this change comes a lot of challenges — and a lot of questions.
Our new eBook can answer your questions and guide you on the path to success in Industry 4.0.
Understand the many different technologies driving Industry 4.0, and how to utilize them effectively

Explore the different skills you need on your team, and how to attract the right talent
Build an implementation plan that minimizes disruption and ensures alignment
Find out how to leverage new capabilities and turn them into new revenue streams
And more
Fill out the form to get your copy of this insightful resource now.