Proven Inbound Strategies
For Industrial Professionals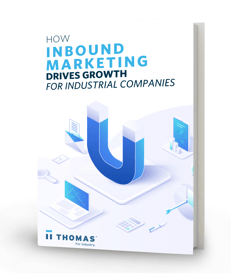 Inbound Marketing is an approach that reaches today's consumers more effectively than ever before. Instead of traditional marketing that consists of placing ads, buying email lists, or cold calling, inbound marketing focuses on creating educational content that pulls buyers toward your website where they can learn more about your company on their own.
By understanding your buyers and analyzing what content engages them throughout the sales funnel, you can personalize marketing at scale.
This eBook will help you understand and deploy inbound marketing strategies in your business so you can start attracting more qualified buyers!
Fill out the form to access your copy of this exclusive eBook.