Be more helpful. Win more business.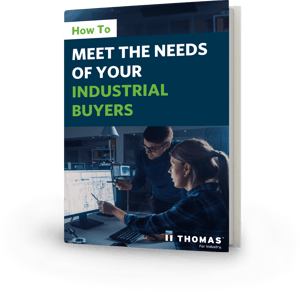 Whether you are in operations, sales, marketing, or even the executive suite, one of your primary jobs (and primary goals) is to attract more buyers.
But what about them? What jobs do those buyers have to do, and what goals would they like to accomplish?
Our new report, based on one of the most comprehensive studies of B2B buying behavior ever performed, can help you answer these questions and put you in position to win more business.
Get an in-depth look at the industrial buying cycle
Understand the goals and challenges that define today's B2B and industrial buyers
Find out what steps in the process represent the biggest opportunities for suppliers to step up
Get strategic tips you can use to deliver the most value throughout the buying process
Fill out the form to get your copy of this insightful resource now.