How easy is it to buy your products?
_________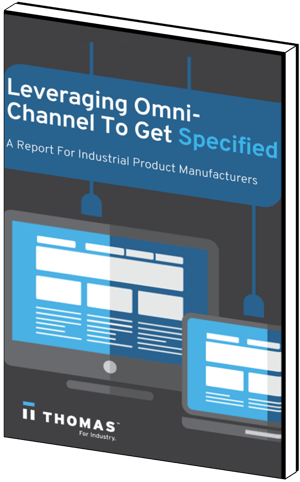 Thanks to B2C retailers like Amazon, customers across all channels expect simple and quick purchasing journies.
For businesses with complex data — industrial companies, especially — this seamless user experience is critical. Your visitors want digitized product data and an eCatalog viewable on any device so they can find, spec and purchase it where they want it, when they want it.
In this white paper, Leveraging Omni-Channel to Get Specified, learn why the leading manufacturers and distributors are investing in omni-channel marketing. You'll discover that:
Last year, roughly $700 billion of industrial purchasing was done online
As of 2015, 68% of B2B customers had made purchases via online platforms and eCatalogs
In 2015, 42% of engineers and procurement professionals used a mobile device to research or purchase parts
The "omni-channel experience" is critical to meet the changing needs of your audience. Fill out the form to learn how you can leverage this experience for your business today.