Turn the data you already have into the new revenue you need.
_________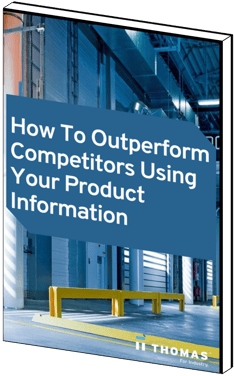 Engineers, sourcing professionals, and purchasing managers are demanding richer product data like CAD models, drawings, and spec sheets.
You'll learn how a dynamic eCatalog improves your customers' ability to search and find your products on your website and your distributors' sites.
You'll also discover how to:
Generate lead opportunities
Enhance distributor sales
Improve customer loyalty
And more
Our eBook, How to Outperform Competitors Using your Product Information, explains how to use a centralized information system to deliver this rich data — ultimately meeting the needs of your customers so you can create more revenue opportunities.
Simply fill out the form to the right to access your copy of the eBook today.