Learn How To Persuade Your Executive Team To Invest In Digital Marketing
You already know the value of inbound marketing. It's the perfect blend of digital tactics that you've been harnessing throughout your career – from content writing, to social media, to SEO. It all comes together to create one central inbound strategy that drives leads for your business.
Your CFO, however, is not quite sold. It can be hard for a numbers person to wrap their head around such intangible expressions as "impressions" and "engagements."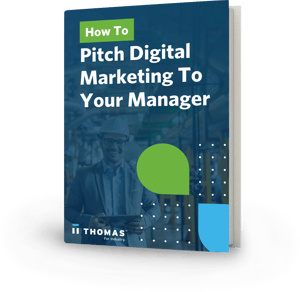 Fortunately, there are ways to get your point across, you'll just need to put on your selling cap to do it.
In the CMO Pocket Guide to Pitching Inbound to a CFO, you'll learn:
Basic CFO Pressures & Concerns
How to Speak Finance to Get Your Point Across
Why CFOs Relate Well to PPC
How to Handle C-Suite Expectations & Objections