How have the latest trends impacted your manufacturing business?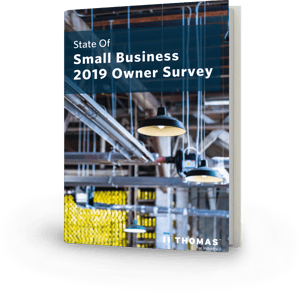 Industry is no stranger to change, and today, several monumental shifts — in business, technology, and even market conditions — are changing it once again. Thomas surveyed more than 600 small business owners in U.S. manufacturing to see how the industry is faring.
As a growing small business, it's imperative to understand what's going on in industry to ensure your success today and tomorrow.
Our survey results will give you insight into just that. You'll learn:
What percentage of groups have been approached by private equity firms

The percentage of small businesses selling outside the U.S. (and to which countries)

The most common succession plans

The most in-demand products and services during the past four weeks
Download your free copy now.