Take The Steps To Set Your Website Up For Success
_________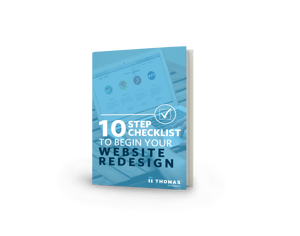 There are many good reasons for a website redesign, whether it's a rebranding, moving onto a new Content Management System (CMS), the site is getting lackluster results or it looks like it was built in 1999 (eek).
Whatever your reasons, a redesign can be a huge success — or it could fail terribly. After all, it's a long and tedious process.
This checklist can help guide your refresh and set your website up for long-term success.
See how to benchmark your existing performance in and set your goals
Learn how to optimize your site for search
Be sure you cover the "extras" that many marketers overlook
And more!
Fill out the form to get your copy of this valuable resource now.