Meet industry's largest and most active industrial/B2B buying network.
_________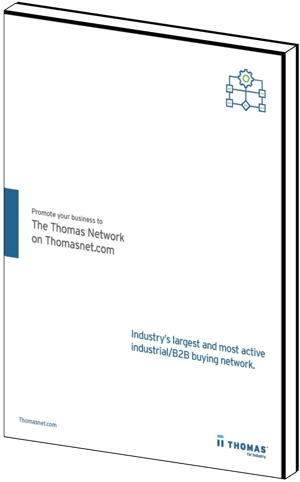 More B2B buying activity takes place on Thomasnet.com than any other platform on the planet. Fueling this activity is a powerful network of industrial/B2B buyers, engineers, and other purchase decision makers — the very customers you need to grow your business.
We can put you in position to connect with them. Download our Network Guide and see how promoting your business in the Thomas Network helps you:
Reach real, verified buyers

— not bots

Connect with the next generation of buyers

Give buyers the information they're looking for

Influence buyers when they're close to a purchase decision

Penetrade key industries

Identify buyers that are in-market for what you offer
Fill out the form to get your copy of this insightful resource now.