In addition to our continuously growing roster of successful client partnerships within the industrial supplier community, we also forge strategic alliances with organizations who deliver value to the B2B communities which we serve. Through various joint initiatives such as sponsorships, industry recognition programs and new product development, we are proud to work with the following organizations:

Institute for Supply Management®
Institute for Supply Management® (ISM) is the first and largest not-for-profit professional supply management organization worldwide. Founded in 1915, ISM has over 50,000 members located in 80 countries. ISM is committed to advancing the practice of supply management to drive value and competitive advantage, and contribute to a prosperous, sustainable world.
Every year, THOMASNET.com partners with ISM to sponsor the 30 Under 30 Supply Chain Stars Program, which recognizes the passion, creativity and contributions of young professionals in the supply chain.
---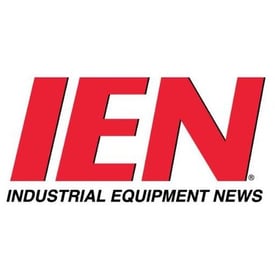 Industrial Equipment News
Industrial Equipment News has been a trusted industry resource since 1933, and today the publication offers insights and updates straight to your mailbox or inbox. The IEN team of industrial engineering editors understand most recent developments impacting the time, cost, market conditions, and regulatory battles industrial engineers constantly face.
---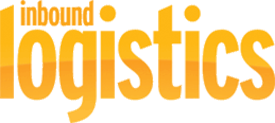 Inbound Logistics
Inbound logistics is the information leader in supply chain and logistics management. Its print and digital magazines feature news, case studies, trends and statistics related to supply chain, logistics and case studies. The magazine's editors and writers have a combined 100 years of experience.
---

Source One Management Services
Source One Management Services, LLC is the world's leading provider of procurement and supply chain solutions. Their commodity experts take advantage of a wealth of data and industry know-how to deliver process improvement and enhanced relationship management to each of their clients, and ultimately save them time and money. Source One is a supply chain consulting firm, encompassing a handful of different brands including WhyAbe.com and The Strategic Sourceror.
---

Procurious
Procurious – the online business network for a new generation of procurement and supply chain professionals. By joining the network and making Procurious part of your daily routine, you can access the latest news and advice; build your personal brand and advance your career; develop your skills through online training; contribute to relevant discussions and expand your network to truly global proportions. No other online platform allows you to do all four.
---

Dun & Bradstreet
Dun & Bradstreet's data and analytics bring distinct clarity to our customers' relationship-related decisions … whether these relationships involve buyers, prospects, suppliers or partners (potential or actual). With Dun & Bradstreet, it's easier to choose the most promising companies to move forward with … and the riskiest ones to leave behind.
---

Engineering.com
ENGINEERING.com brings the most influential voices in engineering to a worldwide audience of engineers with stories that are informative, inspiring and entertaining.
---

NASA Tech Briefs
NASA Tech Briefs is a monthly magazine featuring exclusive reports of innovations developed by NASA and its industry partners. Authored by engineers and scientists, the briefs span an array of fields, including electronics, physical sciences, materials, computer software, mechanincs, machinery, automation, fabrication, mathamatics, information sciences and life sciences.
Interested in partnering with THOMASNET.com?