Download Thomas' Guides to Industrial Sourcing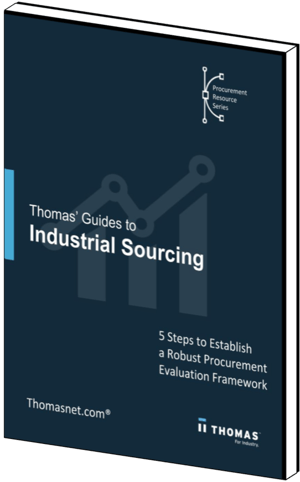 Looking to optimize your procurement strategy with effective tracking and performance evaluations? Our expert guide covers the following:
Performance evaluation: Evaluate where you are, where you're going, and how to get there.
Best practices: The bones of optimizing performance in a single project and for the entire department.
Performance management plans: How to identify your baseline to setting up performance reviews.
Key performance metrics: Establish fundamental and niche metrics

to improve your process.

Address self-assessment challenges: Overcome the inevitable constraints of self-evaluation.
Fill out the form to get your copy of this insightful resource now.