Appeal to buyers and generate more leads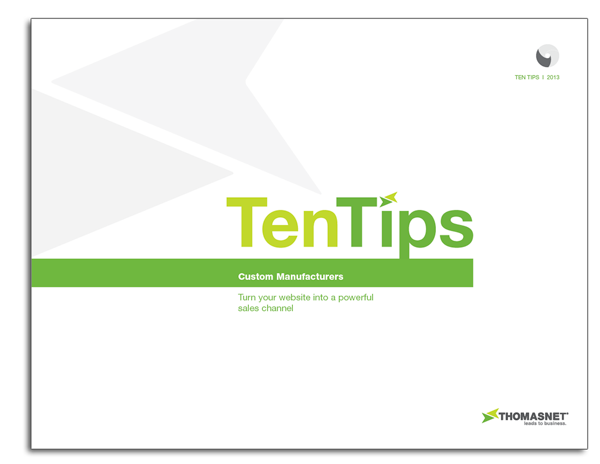 Learn the basic building blocks of an effective custom manufacturing sales website. Custom industrial sales work differently than "off-the-shelf" suppliers. These best practices can help buyers find you more easily – and make sure they know that you can meet their custom needs.
This complimentary eBook will help you:
Set a new strategy for your online presence.
Improve your website to attract more prospects.
Keep qualified leads on your site once they find you, and direct them to the next step in the sales process.