Industrial buyers research, interact with and ultimately choose suppliers much differently than they did as recently as five years ago.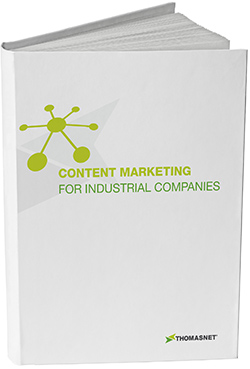 Content marketing puts control back into your hands. It enables you to reach buyers on their time, with messaging that's important to their interests and needs.
Content marketing helps you build trust with buyers via the channels they're most comfortable with. Social media, your blog, email marketing – it's all working today.
Content marketing enables you to reach all 4 types of decision makers. The User, The Financer, The Boss, The Influencer – they all impact the buying decision
This comprehensive study based on research from over 500 manufacturers provides a snapshot of the year in manufacturing success, as well as a look at the challenges that will face the industry for years to come.
If you're interested in learning how to put content marketing to work for your company, download your free White Paper today.