Manufacturing has been on the upswing for several years – but what does the future hold?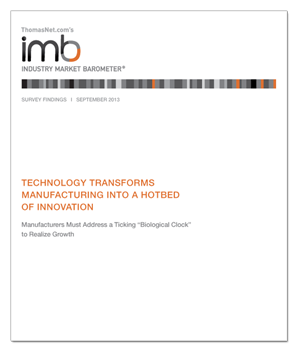 This comprehensive study based on research from over 500 manufacturers provides a snapshot of the year in manufacturing success, as well as a look at the challenges that will face the industry for years to come.
Manufacturing's "biological clock" is still ticking – download this report to find out what your peers have been planning to do about it..