Get More Website Traffic With A Limited Budget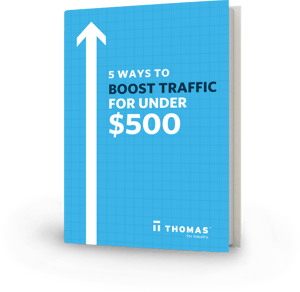 Are you looking for new ways to drive users — and prospective customers — to your company website, but your marketing budget is tight?
If you're interested in branching out into new mediums and testing out different styles of promotion, there are a number of cost-effective tactics to jump-start a new campaign.
In this eBook, you will learn more about:
The benefits of getting press releases placed.
The difference between retargeting and running a Google Adwords campaign.
Complementing your existing digital marketing efforts with small, but effective tactics.