These are the Digital Marketing Tactics that are Driving Growth for Manufacturers in 2021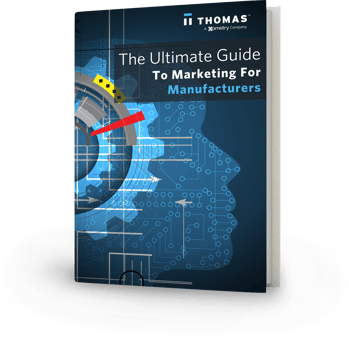 Want to learn more about how the top marketing & sales teams in the manufacturing space are driving new business with digital marketing?
With best practices constantly evolving, it can feel overwhelming to stay on top of every tactic and opportunity available. We've compiled actionable insights into which strategies you should focus on to engage prospects at every stage of the buying cycle.
Learn how to set a strong foundation online and build on your efforts
See how to target prospects throughout their entire buying process
Set, monitor, and measure actionable targets to grow your business
Learn about the different types of content that should be part of your online strategy
Drive more quality traffic to your website and landing pages
Determine which digital marketing tools you should utilize
Want to learn more about how marketing works and how you can leverage it to grow your manufacturing business? Fill out the form to get your copy of this valuable eBook now.