Establish your presence on industry's leading supplier discovery platform.
THOMASNET.com is the go-to resource for buyers and engineers who are ready to buy, and looking for the right supplier. Once you've established your FREE Company Profile, you can choose a program to promote the detailed content that can turn prospects into customers: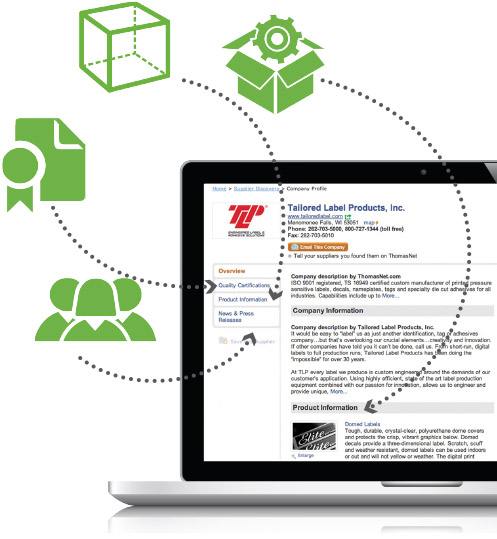 Company information
2D/3D CAD drawings
Quality certifications
Ownership/diversity status
Line cards
Case studies & portfolios
Locations info
Key documents
Photos & videos
White papers
News releases
Key personnel
Sales data
Social media links
And more
Promote the detailed information today's buyers and engineers look for, exactly where they look for it: ThomasNet.com. Getting started is FREE, so what are you waiting for?
Start getting found on THOMASNET.com!