Establish your presence on industry's leading supplier discovery platform.
ThomasNet.com is the go-to resource for buyers and engineers who are ready to buy, and looking for the right supplier. They come to us because we let you promote virtually all the information they need, including your: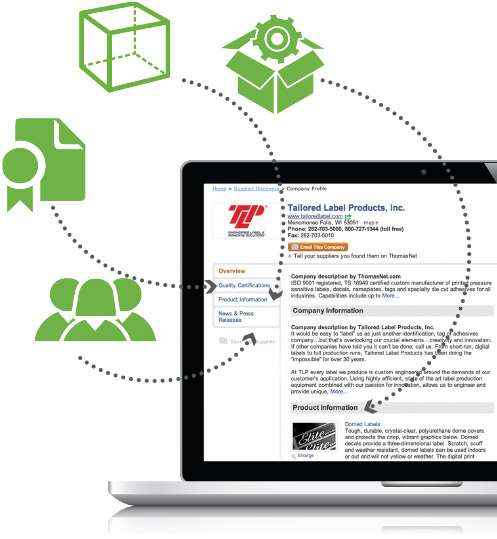 Company information
2D/3D CAD drawings
Quality certifications
Ownership/diversity status
Line cards
Case studies & portfolios
Locations info
Key documents
Photos & videos
White papers
News releases
Key personnel
Sales data
Social media links
And more
Start promoting the detailed information today's buyers and engineers are looking for, exactly where they're looking for it: the ThomasNet.com supplier discovery platform. It's FREE, it's easy, and you can get started right now.
Get Started Today!