What Is
Thomas Industry Update?
Thomas Industry Update (TIU) is a daily email newsletter that compiles the best content from Thomas Insights and reaches 300,000+ active subscribers.
Readers turn to TIU for actionable information to successfully lead their businesses, find new industry partners, and advance their industrial careers. Each email newsletter features video and multiple articles focused on different topics, including:
Supply Chain
Engineering & Design
Career & Workforce
Manufacturing & Innovation
Industry Trends
Sales & Marketing
Choose Which Campaign Is Right For Your Business
Who does
Thomas Industry Update Reach?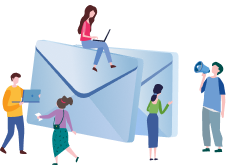 300,000+ Subscribers
Who Follow Daily
Industry News
Trends
Product Announcements
Latest Innovations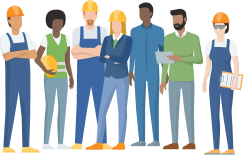 Decision-Makers
With These Job Functions
63%

General Manufacturing

13%

General Management

10%

Engineering/Design

7%

Maintenance/Repair/Operations

7%

Supply Chain/Procurement/Logistics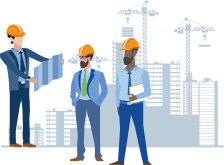 Important Buyers
Working Across These Industries
Aerospace & Defense
Agriculture & Forestry
Automotive
Chemicals
Construction
Electrical Equipment
Electronics
Engineering & Technical Services
Food, Beverage, Tobacco
Government & Military
Machinery
Medical & Healthcare
Medals—Raw, Formed, Fabricated
Mining, Oil & Gas, Quarrying
Paper, Paper Products & Printing
Plastics & Rubber
Textiles, Apparel, Leather
Utilities & Telecommunications
Get Started
Newsletter Advertising Campaigns
Designed For Your Manufacturing Business
Whether your goal is to increase your brand reach, highlight new capabilities, launch a product, or announce an expansion or acquisition, manufacturers and industrial companies can choose from three advertising options in our email newsletter to meet their needs. Learn more about your campaign options.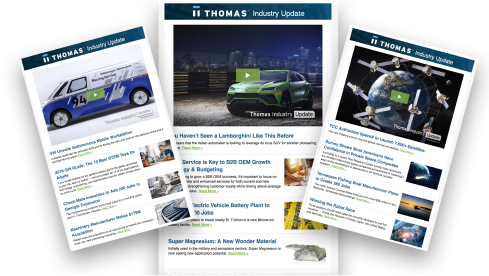 1

Spotlight Article

Can include video content which our data shows drives the highest level of engagement Do you have a new video of your factory tour or product that you'd like to increase awareness on? Compare Programs

2

Promoted Content

Leverage your own company content to gain brand exposure and drive a targeted audience based on job function to your own website. Compare Programs

3

Company Announcement

Promote your company's latest news in a press-release-style article to target audience-based on their job function. Compare Programs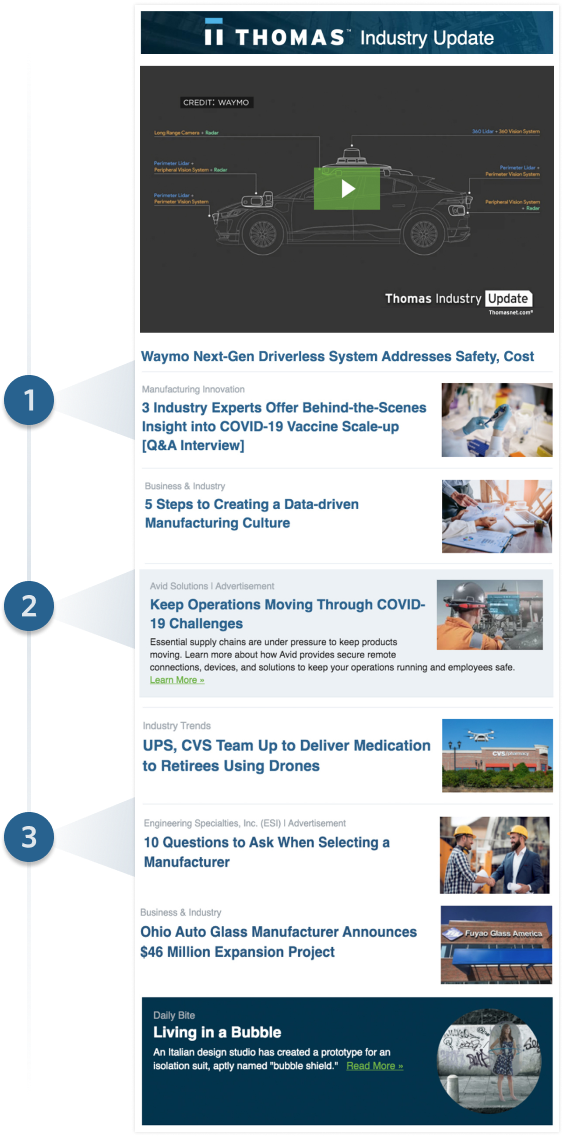 Spotlight Article
Do you have a new video of your factory tour or product that you'd like to increase awareness on?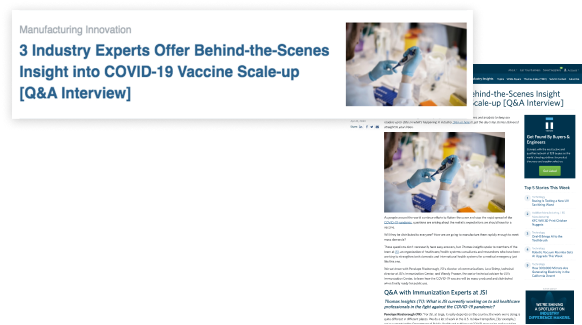 Email links to Thomas Insights,
and your company Profile
Our technical writers and industry experts will collaborate with you to create a Q&A style article that will increase your brand exposure and drive traffic to your website.
All Spotlight Articles are promoted to all our TIU subscribers and the content is permanently added to Thomasnet.com and your company profile.
Promoted Content
Do you have strong, original content that you want to get in front of our audience?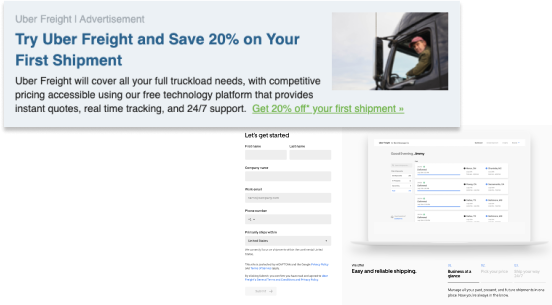 Email links to Your
Unique content
Use your own unique content — a blog, landing page, online guide, etc. — and promote it in our email newsletter to gain brand exposure and target audiences based on job function.
Company Announcement
Do you want to take advantage of our targeted audience to promote your brand?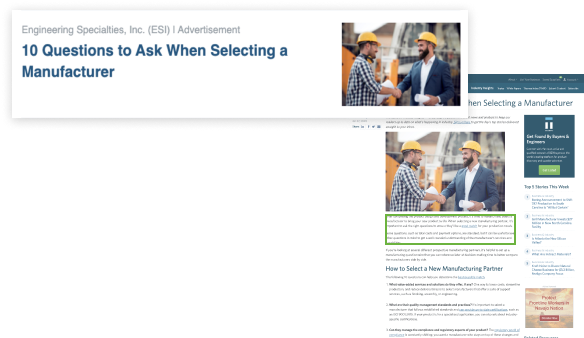 Email links to Thomas Insights
Call to Actions within the story
Our writers will create and promote your company's latest news in a press-release-style article that will direct readers to either your Thomasnet.com company profile or your website.
Which Newsletter Campaign Is right for Your Business?
Each of our newsletter campaigns are designed to help businesses engage decision-makers in the industrial space...
Content placement in newsletter
Audience Targeting Filters
Additional campaign targeting filters
Company Announcement
Promote your company's latest news in a press-release-style article to target audience based on their job function
$1500/quarter
Customer-provided image (Must meet Thomas guidelines) OR Thomas-provided image
Content permanently added to Thomasnet.com and Company Profile
Content on Thomasnet.com®
Company profile or website
Completed within 90 days of program start date
Promoted Content
Leverage your own content to gain brand exposure to target audience based on their job function
$2000/quarter
Educational content from your website
Customer-provided image
*Must meet Thomas guidelines
Selected content on your website
Selected content on your website
Completed within 90 days of program start date
Spotlight Article
Spotlight your own company to the full 300k active subscriber base
$4000/quarter
Interview/creation by Thomas
Customer-provided image or video
*Must meet Thomas guidelines
Content permanently added to Thomasnet.com® and Company Profile
Custom Content on Thomasnet.com®
Company profile or website
Completed within 90 days of program start date
Contact Me About A Targeted Campaign
Fill out the form below and see how you can take your message directly to our audience