Having SmartPlant 3D-ready data enables you to engage with Engineering, Procurement and Construction (EPC) firms and Owner/Operators to secure large capital project opportunities.
The value you'll deliver to designers through Intergraph's partnership with Thomas includes:
Detailed product data that is up-to-date and factually verified
Technically rich and exact data
Accurate part number generation
Every available material attribute
Modeling & Management
Demand for quality product data by EPCs is growing exponentially as Owners look for projects to be delivered sooner and at a lower cost. To meet these growing data requirements you need a partner who can:
Manage your information with a level of detail and in the structures needed in SmartPlant.
Ensure you're delivering data that is validated and verified to meet the EPCs controls and spec.
Thomas Enterprise Solutions and Integraph together offer opportunities to reduce hours spent generating models and improve related production efficiency.
Safety, regulatory, asset, and process data are all tied together and just a click away for your customers.
The Intergraph Offering
Integraph has been providing plant-design solutions since 1987, with a focus on Power, Process and Marine design markets. Effectiveness and efficiency are at the heart of its design paradigm, and it can see significant achievements thanks to a history of more than 30 years of 3D plant design systems.
Many of the largest EPCs and Owners depend on the Intergraph platform to design, construct and maintain their plants throughout their lifecycle. Delivering the product information EPCs and Owners need during this lifecycle puts you in a preferred position and ahead of your competition.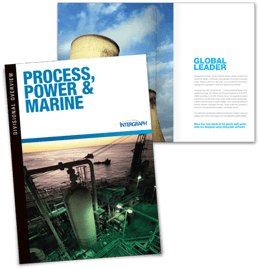 Our PPM Intergraph Library allows manufacturers to fully understand how to meet supplier requirements in the following industries:
Marine and Offshore
Chemical
Power Generation
Oil and Gas
Process
Access the library today to learn how Intergraph's smart modeling tools can serve your company.