See how Thomasnet.com helped a small manufacturer achieve big-time sales growth.
____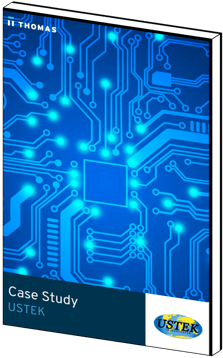 The four-person team at USTEK, a provider of custom electrical and mechanical technical components, wore a lot of hats — operations, quality control and customer service, just to name a few.

As a result, they couldn't find time for sales and strategy. Seeking a way to maximize revenues without detracting from other priorities, the company turned to Thomasnet.com and found a solution that fit them like a glove.

Download the case study to learn more about how Thomasnet.com helped USTEK quadruple its new client acquisitions.