PPC and SEM Campaign Management for Manufacturing Companies
Buying a lot of website visitors through
PPC

campaigns is easy… Attracting the right visitors,optimizing your campaigns and maximizing the ROI takes much more work.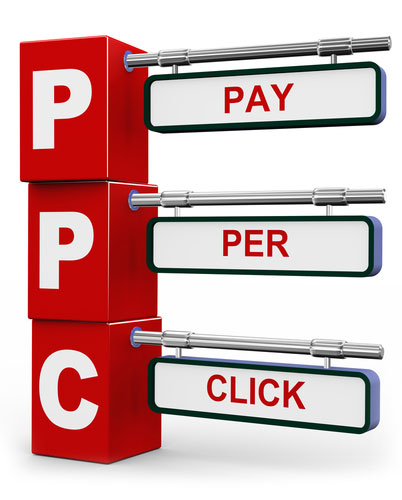 Search engines make it easy to launch an account and quickly begin spending money.
Those search engines — and unfortunately many agencies — put much less effort into helping you save money and maximize the return on your spend by targeting only the most qualified traffic that is highly likely to convert to real customers.
It's important to transition from simply buying website visits to investing in paid search as a measurable tool to acquire commercial customers for your business.
The foundation of success in
PPC

is a well-designed account structure that utilizes established best practices and provides the flexibility needed to segment and more specifically target high quality industrial buyers.

We find that many new clients are far too reliant on overly general keywords that drive large volumes of traffic at great cost and neglect longer tail keywords that drive lower volume but better quality traffic.

Further, they often fail to structure their accounts in a way that allows them to utilize more targeted ad copy and segment their data to find and build upon the portions of their campaigns that produce the greatest return.

By restructuring PPC accounts, eliminating poor performing keywords, building out long tail keyword inventory, and implementing more targeted ad copy, we are typically able to achieve tremendous performance improvements in just the first few months of a new client relationship.
A properly managed
SEM

program achieves continuous incremental performance improvements by constantly testing, capturing data, analyzing information, and making data driven decisions.

No two companies are the same so no one-size-fits-all approach can ever maximize the performance of a company's SEM program.

There are almost always quick improvements that can be achieved by implementing established best practices. However, we rely on continuous testing and data analysis to develop customized plans for improving PPC performance.

Further, we go to great lengths to ensure that our clients are able to understand the story their data is telling and explain exactly what steps we are taking to improve performance.
You should have a complete understanding of how effectively your paid search program is contributing to the growth of your business… if that isn't clear you are not getting your money's worth.
We provide straightforward reporting each month, along with commentary and insights to ensure that you can easily track the progress of PPC and clearly understand how that investment is contributing to new customer acquisition — get started with us ASAP.
Contact Us.