Business Wire: Thomas Expands Content Platform with New Podcast Series
This press release was originally released on October 23 at 9:23 AM on Business Wire. This release can also be found on: MourningStar, Benzinga, Digital Journal, TMCnet.com, DailyAmerican.com, Erie News Now, Manchester Times and others.
New York, NY – October 23, 2019 –
Bolstering its role as the definitive source for the manufacturing sector, Thomas—the leader in product sourcing, supplier selection and marketing solutions for industry—debuts its Thomas Industry Update Podcast, a biweekly program featuring best practices, educational information and compelling interviews with industry visionaries. The podcast complements the company's rich array of content including the Thomas Index, a weekly video series, and the Thomas Industry Update Newsletter, a daily opt-in recap of major industry news and trends.
Hosted by Thomas President & CEO Tony Uphoff, the podcast will feature a range of interviews and insights to provide guidance and growth for industrial businesses and careers within the manufacturing industry.
"As the leading resource for industry, Thomas delivers actionable information and data that helps our users do their jobs, grow their businesses and their careers," said Uphoff. "We look forward to sharing stories from industry leaders, in the new Thomas Podcast, that add valuable insights, perspective and inspiration for industry professionals".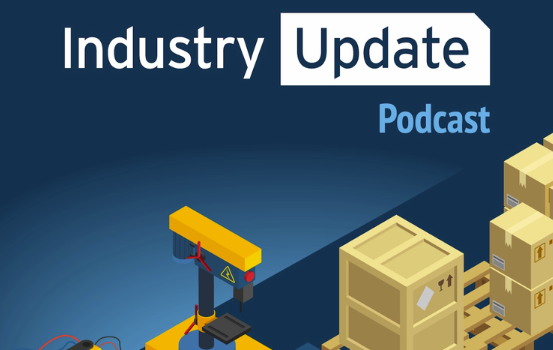 Among the topics and guests on the roster:
Exploring SMB export opportunities with Anne Evans, Director of U.S. Commercial Service
Reinventing STEM education with Dr. Salvatore Menzo, Superintendent of Wallingford Public Schools
Developing strong company cultures at industrial businesses with Karen Norheim, President & COO at American Crane Equipment Corporation
Creating an industrial video marketing strategy to generate new business and increase sales with Chris Bryant, Creative Director at Empire Studios
The podcast will be available on Thomas Insights and can be downloaded from Apple Podcasts, Spotify, Google Play, Stitcher, and Soundcloud.
Contacts
Media:
Alex Kofsky
Alex@rosengrouppr.com
Rita Lieberman
RitaLieberman@thomasnet.com
Did you find this useful?