Grow your business by reaching in-market buyers at every stage of the industrial buying process.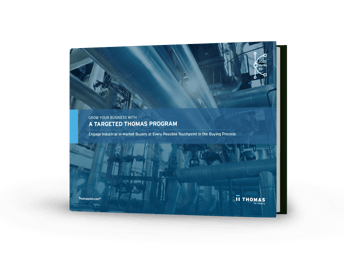 Thomas solutions are engineered to work together throughout the entire process, to keep you top-of-mind with engaged buyers who are looking for what you offer.
Download your free Thomas Media Kit to learn how:
Establish Your Online Presence. An effective website and presence on professional platforms are the cornerstones of a well-designed digital strategy.

Advertise & Grow Quality Traffic. Implementing strategies that drive qualified buyers to your established presence is proven to earn new business.

Generate Leads & Engage Prospects. Converting traffic into leads helps the sales team contact and engage prospective buyers to start sales discussions.

Nurture & Optimize Your Marketing Funnel. Testing digital efforts for increased conversions leads to a fuller, more promising sales pipeline.