Find out how with our latest slideshow report.
_________

Millennials now make up 44% of all B2B buyers. They're influencing decision-makers in purchasing, and influencing how other generations buy in the B2B market.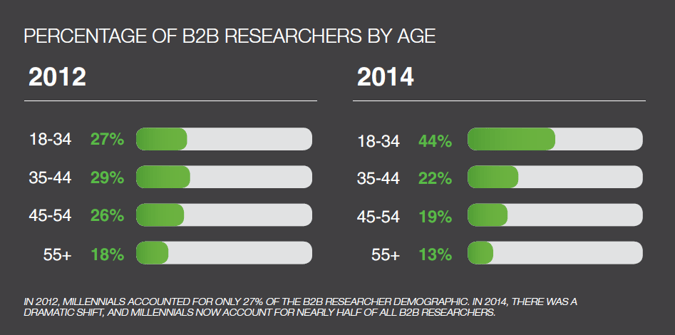 What does that mean for your sales strategy?
Manufacturer and distributor product data must now be accessible wherever, whenever
Industrial marketers are using product data to generate highly qualified leads
The phone doesn't ring anymore — your website and product catalog are now your greatest assets
Leading manufacturers are using the latest trends to better target the millennial audience. To learn how your competitors are investing in new marketing and sales tactics, download our latest report: 3 Ways Millennials Are Changing Industrial Sales.